How to Use Essential Oils
"And God said, Behold, I have given you every herb bearing seed, which is upon the face of the earth"….. Genesis 1:29. From the earth is healing and nourishment. Essential Oils are from the earth. Down through the years, man has discovered it's many uses. Isn't it amazing to know that God has given us all things pertaining to life and godliness? Follow me as I delve into a short history, benefits and uses of essential oils.
My Senior Sisters will be happy to learn about the uses of oils for our aging faces and bodies. Not only personal uses, but for various uses around the home.
A Short History On Essential Oils
In Europe during the Middle Ages, use of herbs and essential oils were labeled as witchcraft. The Monks secretly kept these plant medicines alive and well, even with the threat of persecution or being burned at the stake.
A French cosmetics chemist, Rene Maurice Gattefass, severely burned his hands and arms in a lab explosion. Both hands were covered with rapidly developing gas gangrene. He submerged his burns in a large container of lavender oil.
Just one rinse with lavender oil stopped the gasification of the tissues. This treatment was followed by profuse sweating and healing which began the next day. This led to other use discoveries.
Jean Valnet, a Parisian medical doctor and army surgeon, who was a colleague of Gattefass, began to use essential oils with great success as an antiseptic treating war wounds during Chinese wars 1948-1959. He used oils only because he ran out of his supply of antibiotics.
French medical doctor Daniel Penuel, along with biochemist Pierre Franchomme investigated and categorized the medical properties of over 270 essential oils.
When prescribing remedies for a specific condition by a doctor, they would give patient's the choice to choose either prescribed medicine or natural essential oils through their pharmacy.  This is a practice that is done today in France, Germany and England.
So, Why Did We Stop Using?
Whatever our doctor prescribed is what we considered a must to obey. After all, our personal physician's only consideration was to get us back to good health. We purchase these prescribed drugs without question—however, due to education and media information more patients are questioning their doctors about prescribed drugs.
On a personal note, my doctor pretty much scared me into taking his prescribed medicine. I realize he was simply giving me facts of my condition and not trying to frighten me into purchasing these meds, but he scared me just the same.
It's most unfortunate that the prescribed  medication from our doctors usually come with side affects. The medication helps with one problem, but then may cause another problem; and that is why people are looking into alternative health help.
There will be occasions for prescribed medicines when it is urgent and/or a matter of preserving life.
I believe that the natural elements of the earth, specifically pristine essential oils, can help the body to resolve many of the health issues we face.
Essential Oils – Purity – Grade
The highest grades of essential oils that can be purchased is referred to as therapeutic grade, pharmaceutical grade and clinical grade. The only way to know if your oil is pure is to have it tested using a method called Gas Chromatography Mass Spectrometry or GC/MS.
Who's going to go through the trouble of having every bottle tested by a chemist? I found a company that I have come to trust  when purchasing my oils. Jade Bloom not only sells oils but they educate you on oil uses and how the oils are processed from bottling to the end user.
Jade Bloom discuss' the harvesting of oils, the difference between single, blended and infused oils. They even talk about ingesting and not ingesting essential oils. Jade Bloom oil is tested using the GC/MA method for purity.
Single Oil is from one single raw ingredient and nothing more.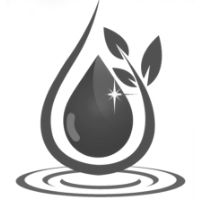 Blended Oil contains multiple 100% pure oils and sometimes carrier oil to help dilute potency. Typically if the bottle is 2oz's or larger, it contains carrier oil. The oil contains only 100% pure oil when container is 5ml or 10ml. Users find blends effectively superior.
Oil infused are products like shampoos, toothpaste, soaps etc — these are infused with oils or oils added to them.
Essential Oil Uses (A Few Examples)
100% Pure Chamomile (German) Oil
Topical Usage: for bug bites, stings, and wounds. Apply 1 drop topically to the area or dilute with a carrier oil and massage into affected area.
Aroma: diffuse through the home before allergy season begins. Use on chest and inhale directly at flare up a.
Eucalyptus Oil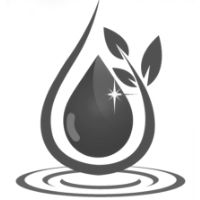 Topical Usage: may be able to relieve rheumatism and muscle stiffness. Add 5 drops of Eucalyptus Oil to 10 drops of carrier (ie coconut oil) and massage the affected area. May also apply hot compress.
To help bring down fever, combine 1 part Eucalyptus Oil and 1 part Pepperment Oil to 3 parts carrier oil then apply mixture to your feet.
For treating lice, dilute 1 part Eucalyptus Oil to 1 part 100% pure unrefined Coconut Oil and apply to scalp.
30 minutes a day of inhaling Eucalyptus Oil can help to lower pain and blood pressure. Add 3-5 drops to diffuser throughout the day. Also good as an air cleanser in a room, or for colds and flu. Diffuse 3-5 drops ease mental exhaustion.
Ylang Ylang
Topical Usage: dilute to at least 0.08% in a finished product. It is best to avoid using on sensitive, damaged or diseased skin. If used on sensitive skin, may cause sensitization.
Use for insect bites, stings, sores, and wounds. Use sterile gauze compress. Add 2-5 drops in a bath or topically apply directly.
For times of depression or feeling melancholy, use with a foot, hand, or full bath, candle or diffuser.
Aromatic:  add 2-5 drops in a bath or candle for low libido.
For hypertension add few drops in diffuser or 2 drops on piece of tissue and inhale twice daily.
As pure as these oils are, there are still guidelines for internal use and precautions.
My Experience/Review
I ordered essential oil products from Jade Bloom. One of the essential oil products I ordered was a bathroom freshener called Discretion, to keep the bathroom fresh after the "big go". It came in spray bottle and you're suppose to spray in the to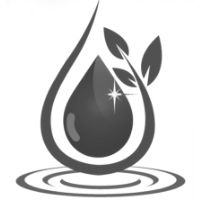 ilet just before you sit down. Make sure you spray down inside the toilet.  I sprayed afterwards also, and the result was an essential oil scent overpowered any bad smell. I am more than satisfied with this particular product and I think you will be too.
Next I ordered a face moisturizer called Clear. I am definitely ordering again. The dark patches that started from the corner of my eyes down to the start of my cheeks (and on one side of my face the dark patch felt a little rough) are fading fast. I've tried other moisturizers, under eye creams, concealers, but nothing was helping much.
I still wear concealer, but the same concealer that I was using before, looks and covers a lot better. My face is clearer and brighter. I give this stuff 5 stars.
I plan to order more items, especially the toothpastes, shampoo, soaps, and deodorants.
Be Blessed Everyone and Be a Blessing